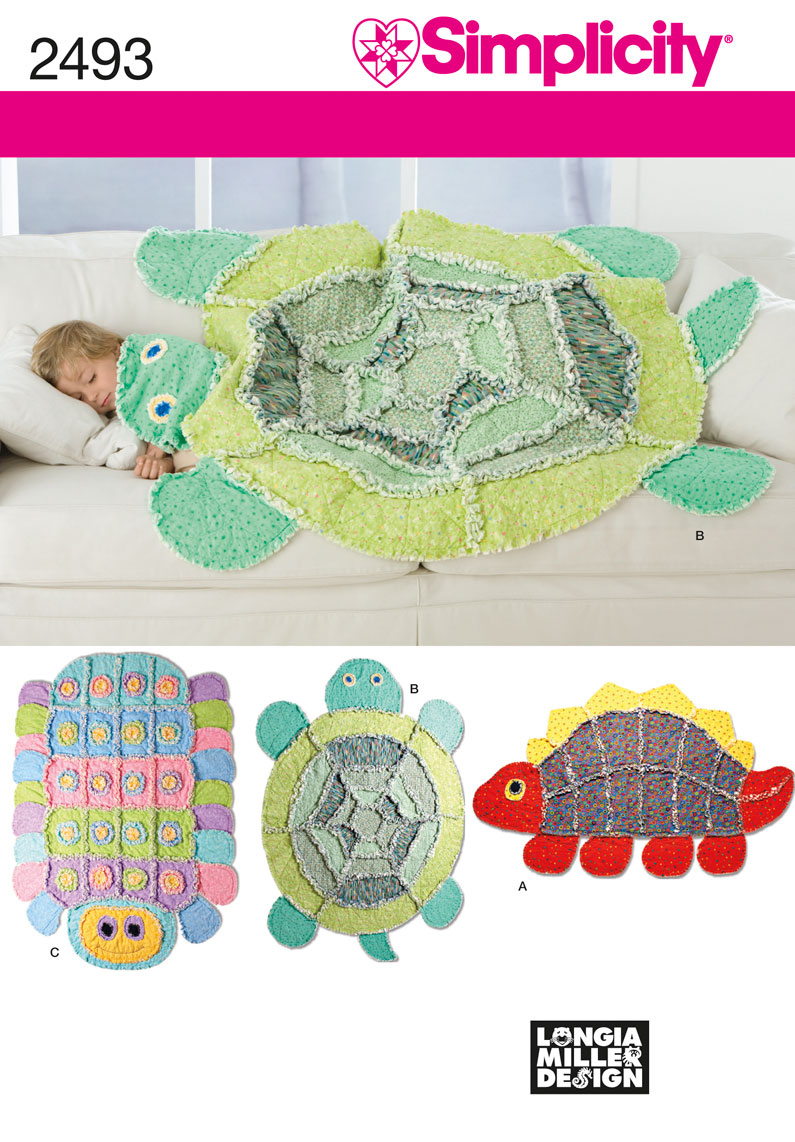 I'm not a quilter, and I don't make things for other people. Except for my most recent project.... Say "Hello" to Tacky Turtle,
Simplicity 2493
. My present for a friend's baby boy who was born last July. I am justifying the lateness of my gift because they live far away. I think one month for each hour it takes me to drive to visit sounds about right.
During construction of this beginner's project, I experienced all the typical love/hate relationship issues that I often feel while sewing.
Questioning fabric choices...CHECK
Shoddy stitching...CHECK
Swearing because 6 layers of minky, batting and cotton flannel suck...CHECK
Ripping out the center piece no fewer than 4 times...CHECK
"I swear to God, if I forget to drop the presser foot one more time..." OH YES.
Finally, I ended up with this:
Each section is a sandwich of minky (on the bottom) cotton batting in the middle and cotton flannel or minky on the top. The sections are machine quilted then the edges are stitched together seams sticking up.
Meh. If you look closely, quilting lines don't always match up, there are skipped stitches and other issues. BUT, there are no holes in it. The minky is soft, even if I forgot to pay attention to nap when cutting and the "color" of the underside is wonky.
Clip Clip Clip and it starts to get cuter.
Then, each seam and edge is clipped every half inch or so.
By the magic of two wash/dry cycles and a truck-load of lint, here is the final product.


I had to place Tacky Turtle on my dining room floor, and stand on the table to get all of him in the picture.
I will say that Tacky Turtle photographs well. For a while I was undecided if it was "good enough" to give to my friend. The more I stared at it the more I thought, Maybe... I
am
a harsher judge of my projects than most people I know. In the end I packed up Mr. T. Turtle and shipped him off to his new home to be chewed on, drooled on and spit up on. Good thing he's washable!